Buenos Aires
Come and visit Buenos Aires, one of the most important cities of South America. In this tour, you will know Buenos Aires through it´s architecture, it´s culture and it´s food. The Obelisk, Plaza de Mayo, La Boca, Recoleta and Puerto Madero are some of the emblematic places that you will visit. Feel Tango in a very special show. Navigatation at El Tigre will contact you with nature. Learn and try Argentinean food in this tour.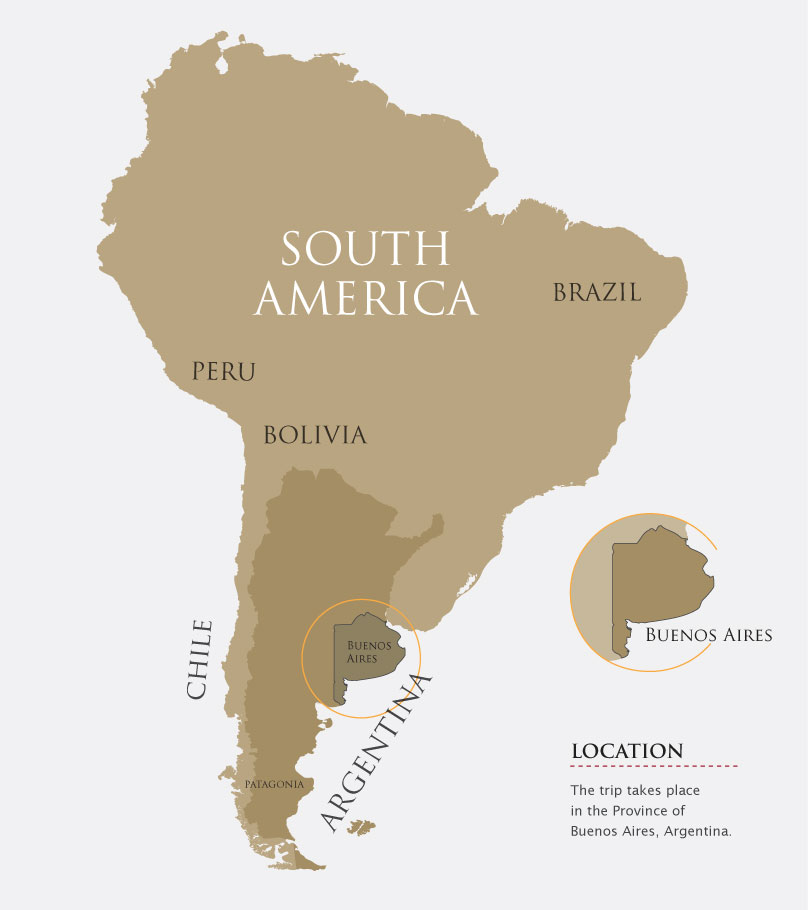 Trip details
Trip duration:
3 days, 2 nights
Availability:
all year round.
Weather:

Summer 17 / 31 ºC (62 / 87ºF).
Winter 7/ 16 ºC (45 / 61ºF).

Meeting point:
Ezeiza Airport
End of trip:
Ezeiza Airport
Note: if you want to add an extension to this trip, either before or after, we will arrange it for you.
DAY 1
Magical Buenos Aires
We will meet you at Ezeiza airport and transfer you to your hotel. We will start the city tour from the hotel. This tour portrays the many faces of Buenos Aires. We will visit the symbol of our city: The Obelisk; squares such as Plaza de Mayo, Plaza San Martín and Plaza Alvear; Avenida de Mayo, Corrientes and 9 de Julio among other avenues; the historic neighbourhoods of La Boca and San Telmo, the magnificent Palermo, Recoleta and modern neighbourhoods like Puerto Madero, Lezama Park and Bosques de Palermo. We will visit the Ecologic Reserve of the Costanera Sur and the commercial and financial areas of the city.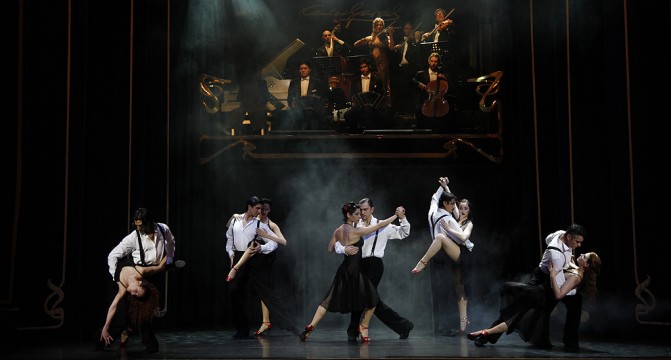 Tango Dinner Show
The tango show, with it´s incomparable technical display and an exellent artistic proposal, weaves the audience into a mystic tango atmosphere. The lights will dim and the orchestra will tune up as elusive legs will begin their dance. Twelve dancers on stage, two singers and an orchestra, dazzle the audience. You can enjoy the most delicious dishes of international cuisine, with Argentinean specialties and a selected wine list. Elegance and splendor share every corner of this dazzling place. The tango show goes through the history of tango and almost 25 artists are on stage. Return to the hotel.
DAY 2
Navigating through the rivers of Tigre
We will meet you at the hotel. Departing from the hotel, we travel through the northern neighbourhoods: Olivos, Martinez, La Lucila, Acassusso and San Isidro. After arrival in Tigre town, we will take a catamaran to navigate through different rivers and streams of Paraná Delta River. There are many breaks and restaurants along the river. In Tigre, we will find numerous channels, weekend houses, and clubs, some with beautiful buildings like the Italian Club with it´s venetian style. After catamaran navigation, we return by land to the hotel.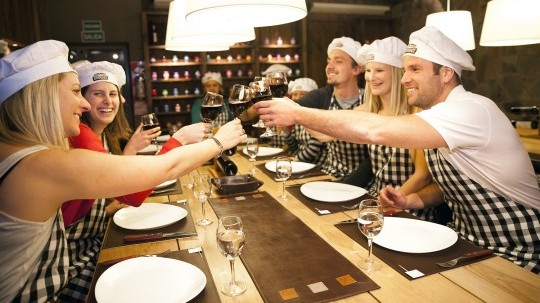 A cooking experience
This dinner is designed to give you an introduction to the best of Argentine cuisine and culture. This is not a cooking class, but a fun and unique experience. Choose from our gourmet fillings and create your own "empanada" learning the traditional "repulgue" technique. Alongside your creations, enjoy grilled provoleta cheese with sliced chorizo sausage. Enjoy the best steak in Argentina accompanied with velvety mash potatoes and oven roasted vegetables. Learn about and enjoy argentine wines throughout the dinner. For desert, make your own "alfajores", Argentina's national sweet. Finally, get taught about the history of "mate", Argentina's national pastime.
DAY 3
Good Bye Buenos Aires
Breakfast at the hotel. Transfer to Ezeiza airport. End of our services.

Transfer in/out Ezeiza Airport.
City Tour. Tango and dinner Show.
Visit to El Tigre. Special dinner.
Two nights at a hotel in Buenos Aires.
English speaking guide.
Laundry.
Meals not mentioned in itinerary.
Gratuities or tips.
Domestic and international flights.
Expenses due to your withdrawal from the program.